THE ROLE OF CRITICAL REFLEXIVITY IN THE PROFESSIONAL DEVELOPMENT OF PROFESSIONAL DEVELOPERS: A CO-AUTOETHNOGRAPHIC EXPLORATION
Palavras-chave:
Co-autoethnography. Critical Pedagogy. Teacher Research. Teacher Professional Development.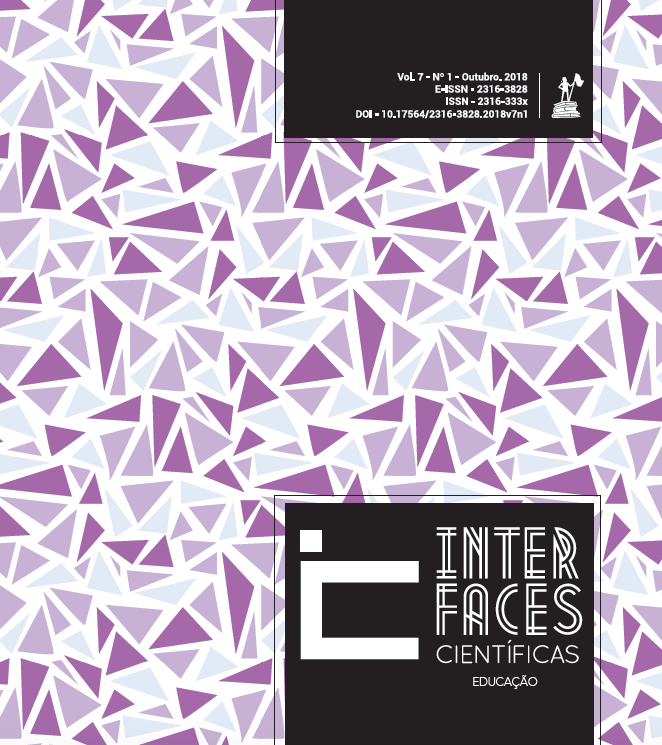 Downloads
Downloads
Não há dados estatísticos.
Licença
A Revista oferece acesso livre e imediato ao seu conteúdo, seguindo o princípio de que disponibilizar gratuitamente o conhecimento científico contribui para a democratização do saber. Assume-se que, ao submeter um artigo, o(a) autor(a) se reconhece como detentor(a) do direito autoral sobre ele e autoriza seu livre uso pelos leitores, podendo ser, além de lido, baixado, copiado, distribuído e impresso.
Resumo
This manuscript shares findings from a collaborative autoethnography project during which two classroom teachers worked together with university researchers to develop and facilitate science education professional development workshops for elementary teachers in (blinded for review). Grounded in critical theoretical perspectives, we undertook a process of collaborative autoethnography grounded in dialogue and reflection, to examine our own professional development in the process of facilitating the professional development of our colleagues. First, we elaborate the cultural and historical importance of this project in the context of teacher professional development in (blinded for review), an education system that operates from a national primary school curriculum, but in which instructional decisions are made by teachers. Next, we describe how critical methodologies allowed us to examine working within this system from each of our unique perspectives, while critically analyzing the process of engaging in professional development with teachers. We then elaborate the two main claims that emerged from our collective processes of reflection, dialogue, and action, namely that undergoing this critical process in parallel with supporting teacher professional development facilitated changes in our perspectives and our positions towards the national curricula, and that our multiple roles coupled with the process of reflection-dialogue-action mediated taking agency and the adaptation of primary science curricula. (word count: 207)
Como Citar
Wilmes, S. E. D., Heesen, K. te, Siry, C., Kneip, N., & Heinericy, S. (2018). THE ROLE OF CRITICAL REFLEXIVITY IN THE PROFESSIONAL DEVELOPMENT OF PROFESSIONAL DEVELOPERS: A CO-AUTOETHNOGRAPHIC EXPLORATION. EDUCAÇÃO, 7(1), 13–24. https://doi.org/10.17564/2316-3828.2018v7n1p13–24
Referências
BAZZUL, J. Neoliberal ideology, global capitalism,
and science education: Engaging the question of
subjectivity. Cultural Studies of Science Education, v.7,
n.4, p.1001-1020, 2012.
BENCZE, L.; CARTER, L. Globalizing students acting for
the common good. Journal of Research in Science
Teaching, v.48, n.6, p.648-669, 2011.
BOYLORN, R.M.; ORBE, M.P. Critical autoethnography:
Intersecting cultural identities in everyday life. Walnut
Creek, CA: Left Coast Press, Inc., 2014.
CARTER ADAMS, B.J.; BARTELL, T.; RICHMOND,
G. Teaching in dehumanizing times: The
professionalization imperative. Journal of Teacher
Education, v.67, n.3, p.170-172, 2016.
CHANG, H.; WAMBURA NGUNJIRI, F.; HERNANDEZ,
K.C. Collaborative Autoethnography. Walnut Creek,
CA: Left Coast Press, Inc., 2013.
COIA, L.; TAYLOR, M. Co/autoethnography: Exploring
our teaching selves collaboratively. In: FITZGERALD, L.;
HESTON, M.; TIDWELL, D. (Ed.). Research methods for
the self-study of practice, Netherlands: Springer, 2009.
p.3-16.
ELLIS, C.; BOCHNEr, A. P. Autoethnography, personal
narrative, reflexivity: Researcher as subject. In: DENZIN,
N.K.; LINCOLN ,Y.S. (Ed.). The Handbook of qualitative
research (2nd ed., pp. 733-768). Newbury Park, CA:
Sage. 2000.
FREIRE, P. Pedagogy of the oppressed. London:
Penguin, 1968.
FREIRE, P. Pedagogy of freedom: Ethics, democracy, and
civic courage. Lanham, MD: Rowman & Littlefield, 1998.
GREENE, M. Releasing the imagination. Jossey Bass, 2005.
HAZELKORN, E. et al. Science education for responsible
citizenship. Report to the European Commission of the
Expert Group on Science Education. 2015.
HERNANDEZ, K.C.; CHANG, H.; WAMBURA NGUNJIRI,
F. Collaborative Autoethnography as Multivocal,
Relational, and Democratic Research: Opportunities,
Challenges, and Aspirations, a/b: Auto/Biography
Studies, v.32, n.2, p.251-254, 2017.
JOHNSON, K.E. The sociocultural turn and its
challenges for second language teacher education.
Tesol Quarterly, v.40, n.1, p.235-257, 2006.
KINCHELOE, J. Knowledge and critical pedagogy.
Netherlands: Springer, 2008.
KRESS, T.M. Inside the "thick wrapper" of critical
pedagogy and research.
International Journal of Qualitative Studies in
Education, v.24, n.3, p.267-283, 2011.
KRESS, T.M.; LAKE, R. The strong poetry of place: a co/
auto/ethnographic journey of connoisseurship, criticality
and learning. Cultural Studies of Science Education,
Available in: <https://doi.org/10.1007/s11422-
-9804-y>. Accessed: 12 june 2017.
KREISBERG, S. Transforming power: Domination,
empowerment, and
education. Albany: SUNY Press, 1992.
MAGILL, K.R. Understanding the relationship between
critical pedagogy and
social studies: Dialectics, agency, and solidarity.
(Unpublished doctoral dissertation). The University of
Texas at Austin, Austin, TX. 2017.
MINISTERE de l'Éducation nationale et de la Formation
professionnelle (MENFP) École fondamentale: Plan
d'études, Luxembourg. 2011. Available in:
www.men.public.lu/catalogue-publications/themestransversaux/
cen/cens/planetudes/fr.pdf>. Accessed:
june 2017.
O'Shea, E.R. et al. Spirituality and professional
collegiality: Espirt de "Core". In: CHANG, H.;
BOYD, D. (Ed.). Spirituality in higher education:
Autoethnographies. Walnut Creek, CA: Left Coast Press,
Inc., 2011. p.87-107.
Park, J. & Wilmes, S. E. D. (in press). A critical co/
autoethnographic exploration of self: Becoming science
education researchers in diverse cultural and linguistic
landscapes. In C. Siry & J. Bazzul (Eds.), Critical Voices
in science education research: Narratives of academic
journeys. Dordrecht, The Netherlands: Springer.