MONITORING OF 2-METHYLISOBORNEOL AND GEOSMINE IN A CONSTRUCTED LAKE TO PUBLIC SUPPLY IN SOUTHERN BRAZIL
Resumo
People that consumed treated water from Dourado Lake, Santa Cruz do Sul, RS, Brazil, perceived alterations in its taste and odor. Based on this, it was studied the monitoring of 2-mthylisoborneol (2-MIB) and geosmin (GSM) in samples collected from Dourado Lake, using solid-phase microextraction (SPME) coupled to gas chromatography/mass spectrometry (GC/MS). The monitoring was done by performing exploratory evaluations at several points on the lake during the summers of 2017 and 2018 and in all seasons of 2019, considering points of water in an inflow and an outflow of the lake. At the inlet point, the average concentration of GSM was 7.56 ± 1.94 ng L-1 and that of 2-MIB was 33.09 ± 6.89 ng L-1. However, for the outlet point, the average concentrations of GSM and 2-MIB were 10.62 ± 2.51 ng L-1 and 28.72 ± 10.47 ng L-1, respectively. In all cases, the presence of GSM and 2-MIB was perceptible by the people consuming the water
(during all seasons), showing the need for correct management of water resources.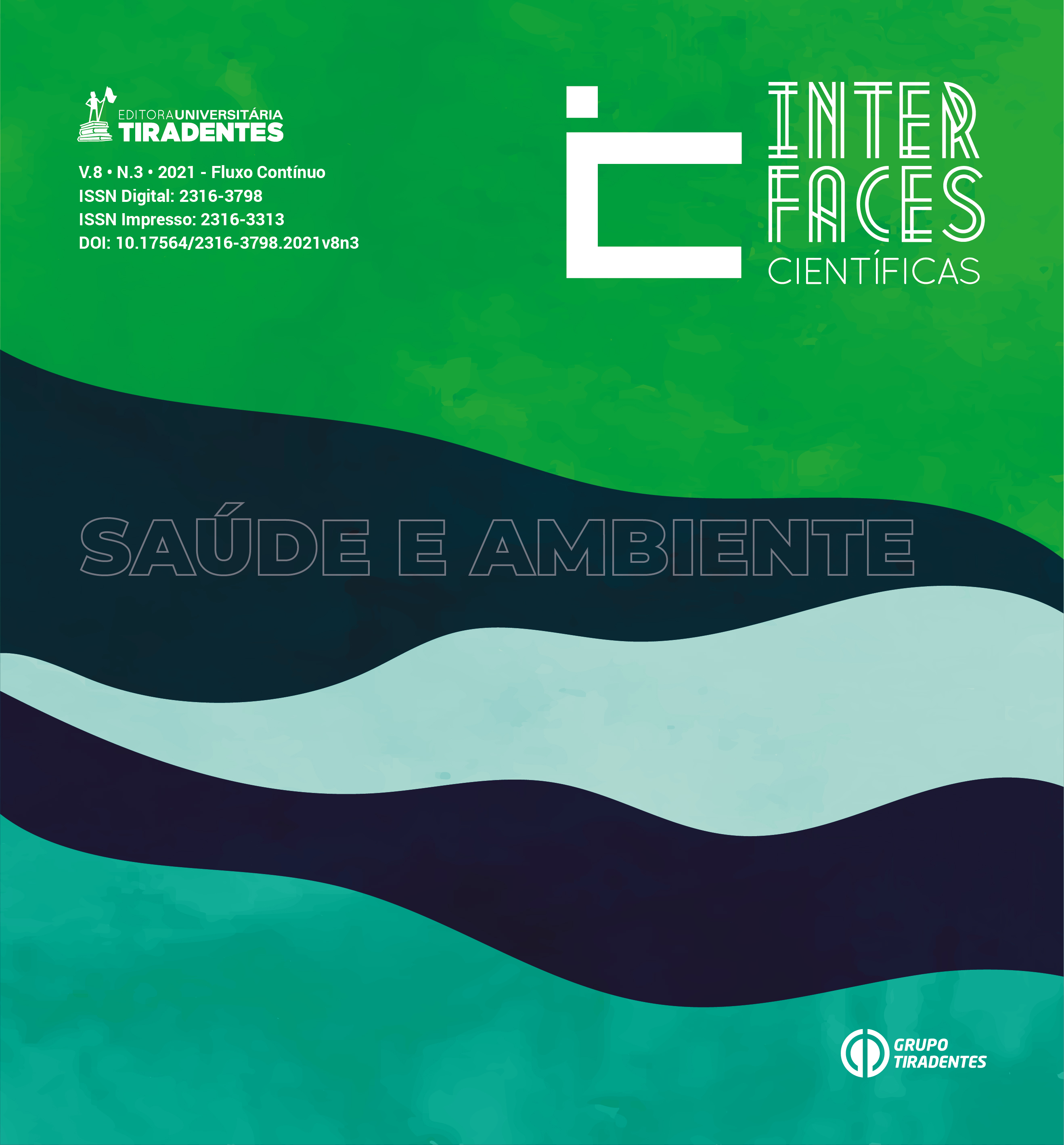 Downloads
Como Citar
Wilges, H. G., Ben da Costa, A., Machado, Ênio L., Berlt, M. M. G., Soares, J., Hoppe, M., Rizzetti, T. M. ., Sanchez-Barrios, A. ., & Schneider, R. de C. de S. (2021). MONITORING OF 2-METHYLISOBORNEOL AND GEOSMINE IN A CONSTRUCTED LAKE TO PUBLIC SUPPLY IN SOUTHERN BRAZIL. Interfaces Científicas - Saúde E Ambiente, 8(3), 279–293. https://doi.org/10.17564/2316-3798.2021v8n3p279-293
Licença
Oferece acesso livre e imediato ao seu conteúdo, seguindo o princípio de que disponibilizar gratuitamente o conhecimento científico contribui para a democratização do saber. Assume-se que, ao submeter os originais os autores cedem os direitos de publicação para a revista. O autor(a) reconhece esta como detentor(a) do direito autoral e ele autoriza seu livre uso pelos leitores, podendo ser, além de lido, baixado, copiado, distribuído e impresso, desde quando citada a fonte.