EFFECTIVENESS OF FORMOL AND AMMONIA ON DISINFECTION OF CHICKEN BED
Jaquiel Bampi

Aurora Industria de Alimentos

Monica Cuppini Bampi

Aurora Alimentos

Antonio Mataresio Antonucci

Centro Universitário Ingá - UNINGÁ/ Professor
Resumo
The Brazilian poultry industry is one of the largest in the world, and the country is the world's largest chicken exporter. With this, there is an increase in the amount of aviaries and their density, also increasing the number of pathogens and diseases. In this sense, it is of fundamental importance the use of efficient disinfectants against the different pathogens that cause diseases and negatively impact the production and the quality of the final product. The objective of this study was to compare the antibacterial activity between commercial disinfectants (quaternary ammonia and formaldehyde) against Salmonella sp. and Escherichia coli, in the presence of organic matter (aviary litter). Statistica 5.0 software was used to analyze the experimental data, adopting a confidence level of 95% (p<0.05) in the Tukey test. There was a significant difference between the two disinfectants tested, with formaldehyde being more effective than ammonia against Salmonella sp. There was no significant difference between the two disinfectants tested against E. coli. However, there was a significant difference between the tested products and the control treatment, showing that the two products had an effect on the reduction of the two microorganisms tested in the presence of organic matter. It is understood that more studies are needed to evaluate more variables like time and concentration of formaldehyde that in this study presented better effectiveness in chicken litter.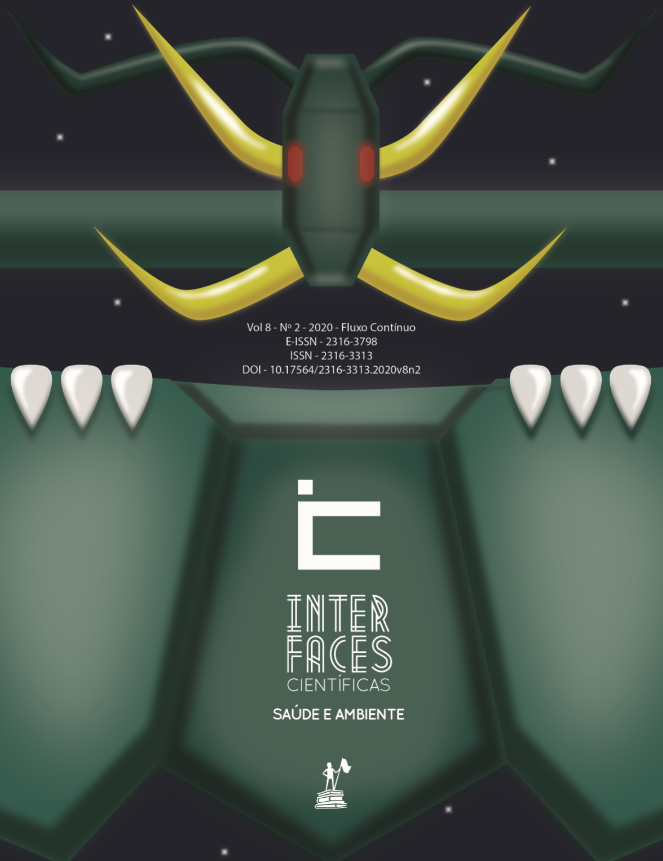 Como Citar
Bampi, J., Bampi, M. C., & Antonucci, A. M. (2020). EFFECTIVENESS OF FORMOL AND AMMONIA ON DISINFECTION OF CHICKEN BED. Interfaces Científicas - Saúde E Ambiente, 8(2), 195-205. https://doi.org/10.17564/2316-3798.2020v8n2p195-205
Oferece acesso livre e imediato ao seu conteúdo, seguindo o princípio de que disponibilizar gratuitamente o conhecimento científico contribui para a democratização do saber. Assume-se que, ao submeter os originais os autores cedem os direitos de publicação para a revista. O autor(a) reconhece esta como detentor(a) do direito autoral e ele autoriza seu livre uso pelos leitores, podendo ser, além de lido, baixado, copiado, distribuído e impresso, desde quando citada a fonte.